Welcome to Buell's Orchard!
Eastford's favorite family farm for over 20 years.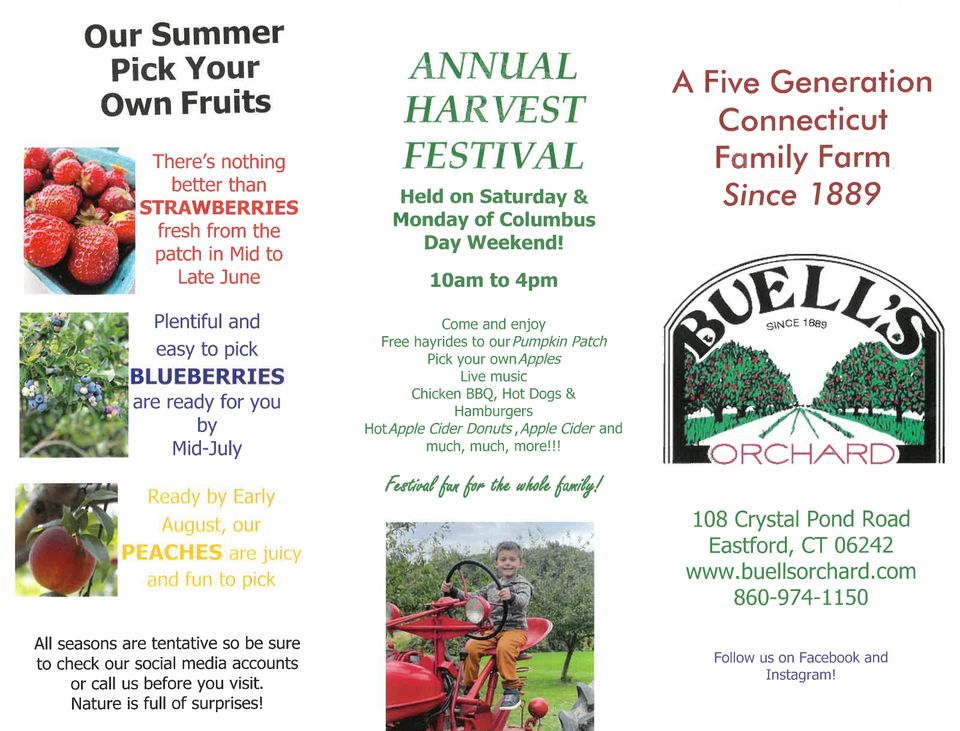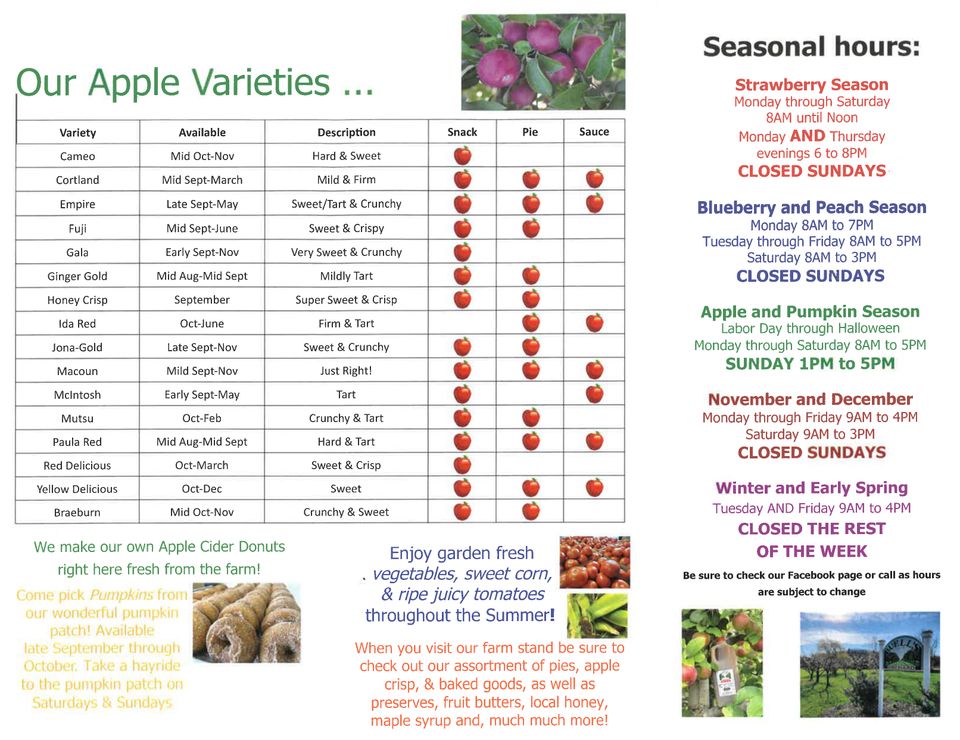 Monday-Friday 9-4, Saturday 9-3
Closed Sunday.
108 Crystal Pond Road
Eastford, CT 06242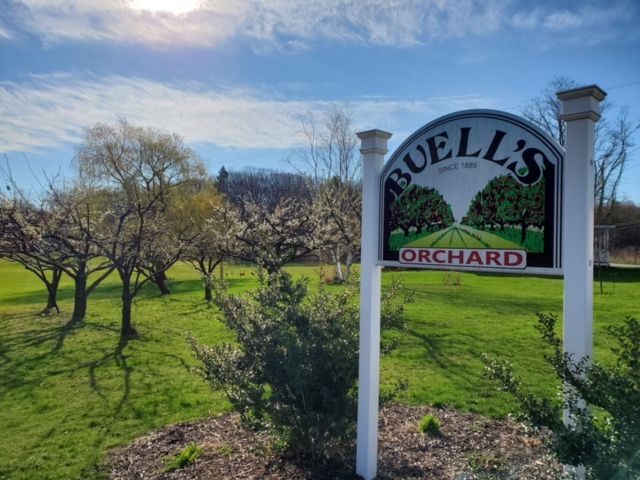 A Little

About Us
Buell's Orchard a family-owned and operated farm located in Eastford, CT, that has been serving the community for many years. Over the years we have expanded our farm to offer year-round activities the whole family can enjoy.
We offer an authentic farm experience and grow our own flowers, fruits and vegetables, that are available for purchase in our market. In addition, we offer seasonal activities including apple picking, pumpkin picking, hayrides, and holiday market.